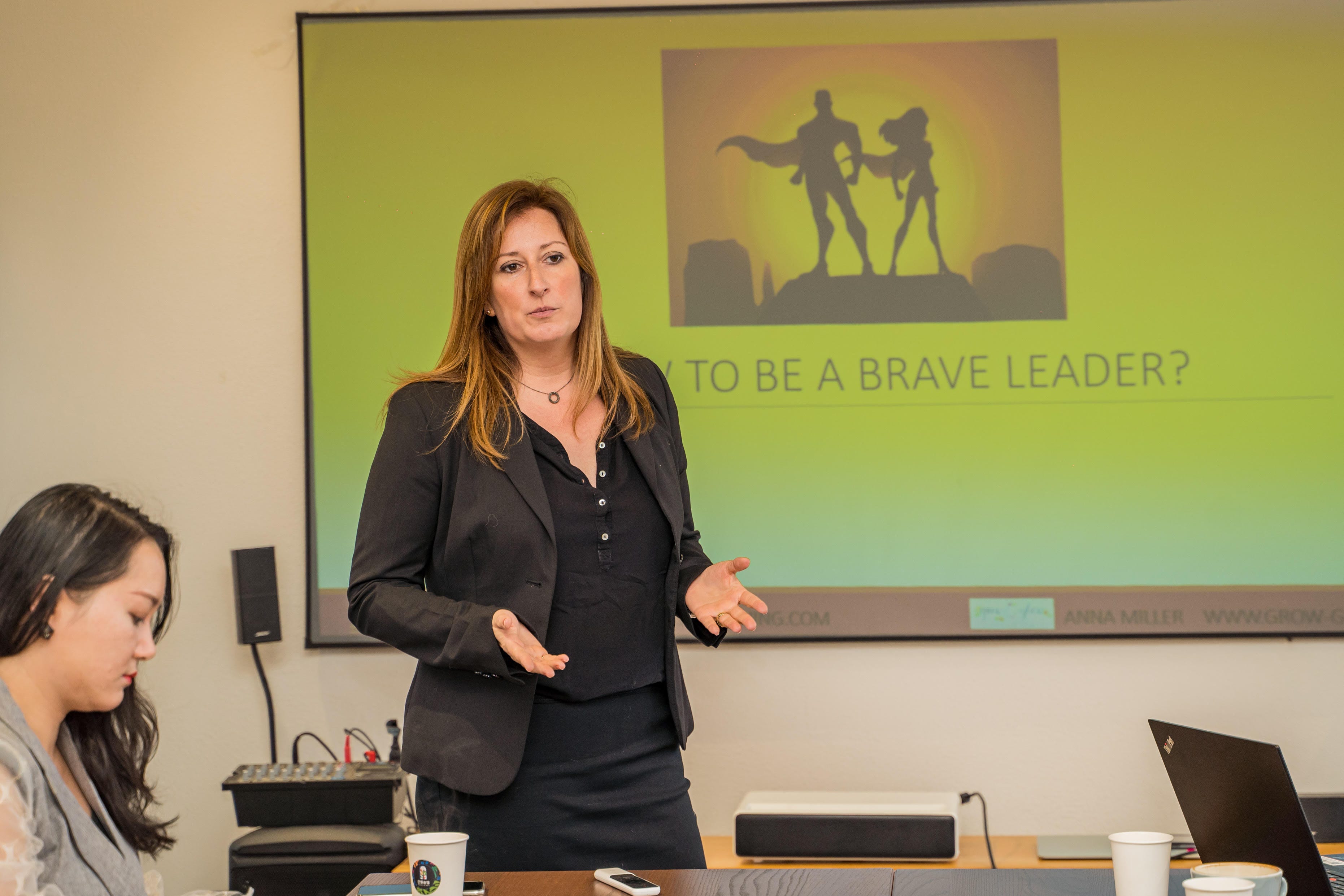 Workshops | Trainings | Coachings | Presentations | Public speaking

Let's talk about your needs and goals!
Let's find out together how you can achieve them.
"On January 17, the New Year event was held at the SIP One-Stop Service Centre For Expats. More than 40 foreigners attended this event, experiencing the Jiangnan culture and celebrate the Chinese New Year.
➥ The silk ribbon cutting ceremony of "Museum Well-being for Expats" opened in the event. In 2023, The SIP One-stop Service Centre for Expats will jointly with the Suzhou Silk Museum to carry out theme activities in different fields, levels and groups throughout the year, promoting "Jiangnan Culture" to the foreigners and the world.

1月17日
园区中外联谊暨省千名外国友人 "感知新时代新征程"活动
在国际融合服务中心温情举办 活动现场 吸引了40余名外籍人士参加 体验江南文化,共贺新春佳节
➥ "流动的丝路:博物馆美好生活"丝绸剪彩仪式现场启幕,2023年,国际融合服务中心将联合苏州丝博馆,全年分领域、分层次、分人群开展主题活动,助力"江南文化"走近外籍,走向世界。"



Source: Expat Service SIP
Very happy and proud to have been invited last week by the Suzhou government to cut the ribbon to celebrate the inauguration of the Museum Well Being for expats.

Another step to bridge both westerner and Chinese cultures.

It doesn't seem a lot but actually, that's a big move in a country that just reopened its borders after 3 years of isolation.

For us foreigners, it means that business should bloom again soon.

For locals, it means business should bloom again soon. 😁

#business #leadershipcoaching #chinabusiness #entrepreneurship


Robert Walters Suzhou, 25th of November
Coaching and You. 🎬

That was my presentation to the Robert Walters team last Friday. it went really well and that was a truly enjoyable moment for me.

It's not the 1st time I am asked to bring this presentation to a senior Recruitment team and it's great to see how different the questions are each time.

Some teams want to know more about the concept of coaching, some prefer dig into the practice itself and how they can use it with their clients, some are more interested into one side of it, like how they can develop deep listening or powerful questioning, etc.

My favorite part is the practise bit I always put at the end of the slide show.
In my opinion, it is absolutely necessary to go through it as:
- coaching seems easy as this is based on things we are all practising every day: listening, asking questions, understanding, rephrasing, etc.
At first sight, it looks like a conversation you would have with a close friend.
- but actually, coaching is far more complex. You need to be able to improvise in a few seconds the reflections and/or questions that will best serve your client at this very moment of time, having listened to sometimes long chunks of difficult, emotional or factual stories, making sure to understand his/her thought-process in order to be as impactful as possible.

So it's good to see how people get to understand that it is actually not an easy practise as soon as they try it themselves. It's a fun way of learning and it always always always brings people to know more about themselves 🗝 .

And for me, these moments are invaluable to get feedbacks I am using to adjust my presentations to be even better and more efficient next time 📈.

#leadershipcoaching #teamcoaching #teamdevelopment#learningandgrowing #skilldevelopment
Inauguration Saturday, 12th of November
If you like Tintin and if you live close to Suzhou, I would recommend you visit the Sino-french art exhibition that I inaugurated on Saturday 🇨🇵 🇨🇳.

This exhibition is especially celebrating the friendship between Hergé and Chongren Zhang who we all know as Tchang, Tintin's Chinese friend (Chongren was actually a very famous painter and sculptor and shared his life between France and China).

It's been 2 interesting hours where we could meet world-class painters and renowned teachers.

I was invited to be part of the team who inaugurated the exhibition and I was also interviewed about my life in Suzhou.
I have to admit that I enjoyed very much my (too short) time of the stage. I might have been an actress in a previous life (my husband would say a drama queen 😄)

#art #exhibitions #interview #frenchtouch
.
Webinar 27th of September
An online webinar focused on the importance of communication styles within the workplace. In this webinar we aimed to breed the confidence to communicate effectively by incorporating specific skills for commonly faced situations within the workplace.
Friday 16th of September, Suzhou
I was invited to give a presentation at the LA HR English Salon. I had chosen to talk about ones of the things I am passionate about, coaching in the workplace.
I explained what coaching is, why anyone can benefit from it, how it can be measured and what positive influence it can have on your professional and/or private life.
Youth Leadership Training Program, in cooperation with Learn-Will Cultural Centre, Suzhou
1st-5th of August 2022

Leadership is a trendy word these days. Indeed, organisations can easily find good managers but hiring the right leaders has become a major challenge for most of them.
Why is that?

Maybe because leading is not only about completing tasks, analysing datas and making sure the organization is financially healthy. Leading is so much more than that. Leaders have a vision and they rely on their team to engage with it; their understanding of their environment is quicker and better than most of us and they are continuously moving barriers for their teams so that everyone can work in better conditions and go faster to their goal; they are always adjusting their behaviours to be the best in what they are doing; and maybe above all, they value, trust and empower those working with them. They know this is what will make them successful.

The good news is that leadership can be taught, developed, and/or supported.
During this 5-day workshops, the students will learn what leadership is about:
- What the main qualities of a leader are;
- What an effective communication is;
- What problem solving is and a selection of tools they can use to resolve issues and challenges;
- What makes time, conflict and stress management abilities so critical to be an efficient leader;
- How Presentation skills can be developed to change a message from being simply good to being great!

The learning will be an interesting, fun and lively experience shared between theory, practice and games. We are also supported by an international company which will ask the students to resolve a real-life problem so that by the end of the week, the students will have to provide this company with a viable solution.

Caroline, our trainer, has more than 15 years of management in an American then French international organisations. She has also good entrepreneurial skills as she has founded her coaching and training company here in China last year. She is well aware of the tools and methods students can acquire to become better prepared to face and answer the many challenges that will happen at school, university and later at work.

Workshop: Coaching Workshop For Beginners, Suzhou
June 2022
A lot of people have heard about coaching but very few actually know what it is exactly about. Everyone can picture a sports coach but when it is about Leadership, Executive or Talents coaching, it is more difficult. Very often coaching is mixed up with consulting, mentoring, counselling or therapy.


To me, it is a little bit of each and so much more too!
Coaching is a quick, sustainable and reliable tool to resolve issues and challenges or improve skills and competencies. It could and should be used by anyone who wants to become their better version. I can't recall anyone who has not taken away at least 1 little thing from a coaching session.


This workshop was hopefully one of these steps that bring people closer from understanding what coaching is and how they can benefit from it.


The first part of the workshop was focusing on the theory and a lot of questions were raised all along. It was very exciting to see that, whatever their background was, all the ladies present at the workshop could relate to what I was presenting. Every one of us has already done coaching at home and at work, more or less consciously.


The 2nd part of the workshop was a Live coaching demo. One of the ladies volunteered and we could offer a short glimpse of how a session looks like.


It was a really fun experience and I was impressed by how involved and engaged the audience was.


I wish I can do more of these workshops now that the confinement is over and that life goes back to normal!


Thanks a lot to the Learn Will team for having invited me as guest speaker last week!

"Thank you Caroline for introducing us to what is coaching, how coaching helps people move forward and about the coaching process. Looking into some real-life coaching samples made the session very interesting and helped us gain a greater understanding of it. It was a meaningful and useful session and we can't wait for the next one!" - The Learn Will Team
Workshop: How to be a brave leader?
February 2022
In my training to become a coach, I have always known that i would miss mixing with others. Coaching is great and I enjoy it immensely but it can be quite a remote job. I am coaching all around the world but from my desk only.

This is why I wanted to create something that would bring value to others whilst finding again the thrill of meeting new people.

Hence, last Saturday, about 20 ladies joined my 1st workshop, organized by Lise Toumazet and co-hosted by Anna Miller.

During 4 and a half hours, we discussed "How to be a brave leader".
What an exciting moment that was!! I have been quite surprised to see how these women literally deep dived into this topic, sharing experiences, telling stories and expressing a large spectrum of emotions.
It was a fun moment full of laughter and learnings.

To me, the message is clear: that workshop is the first one of a series that I hope will be long.

Thanks for your encouragements and for your trust. It helps me step outside my comfort zone a bit more each time.

"Fear is an reaction. Courage is a decision" - Churchill