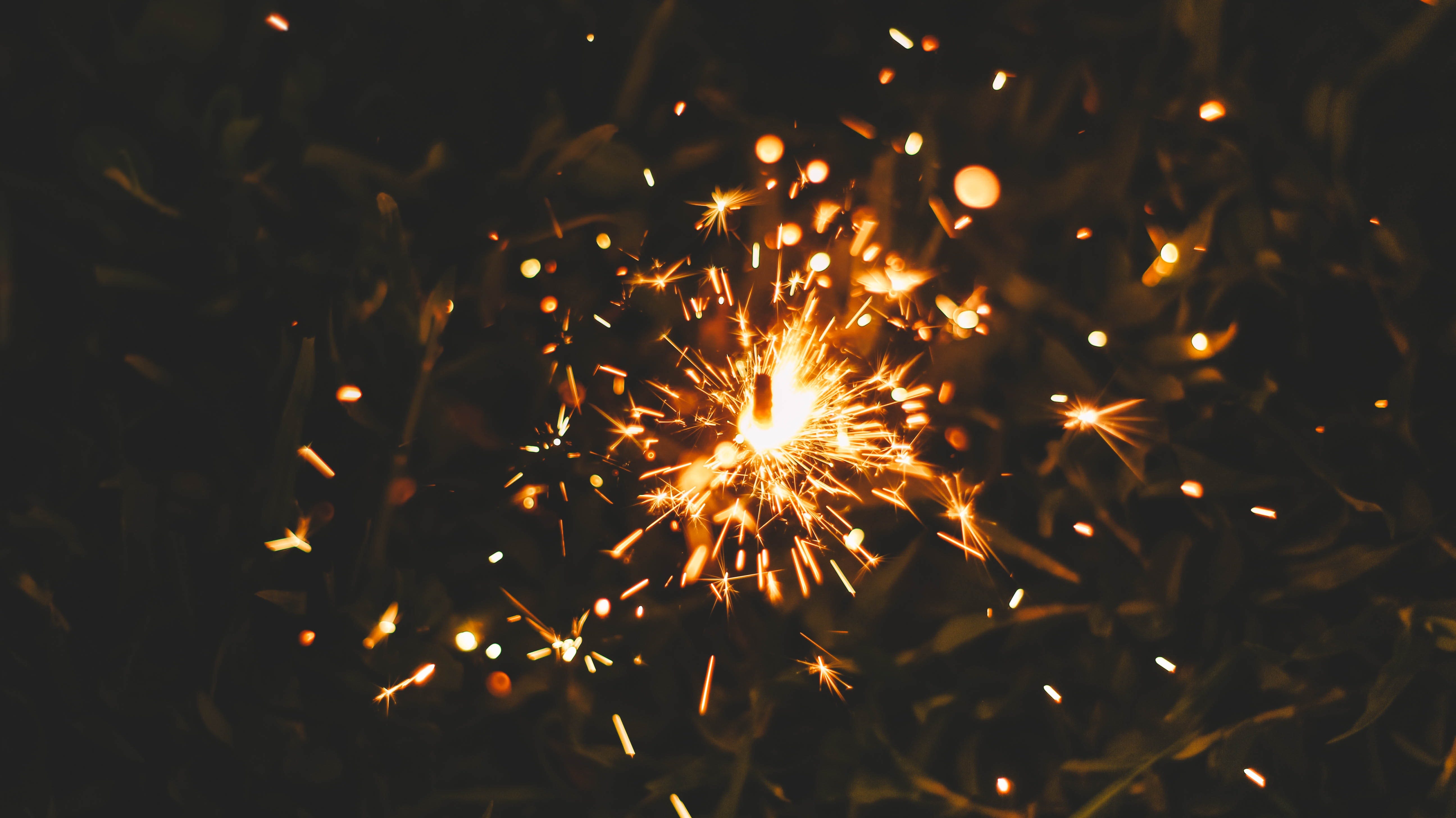 What is Sparkle?
Sparkle is a personalised leadership and executive coaching, and training programs developed exclusively on a client-by-client basis.
Purpose & Mission
The purpose of Sparkle is to offer coaching and trainings services to people belonging to a few different but complementary categories:


- Leaders, Managers and Entrepreneurs (with a strong focus on businesswomen)
- Start ups
- Talents and Students


In my previous professional life, I was for 15 years a Supply Chain manager in the world's largest American Paint organisation and later in a French company, having by then added Purchasing to my position and experience.
I have lived in 4 countries and hopefully more to come. I believe that I can use my working and cultural experiences to be more proficient at supporting leaders and their organisations everywhere in the world.

Any good coach can help people in moving forward but I believe that because in our fast-moving world we need quick results, a coach who has been actively part of a global work environment and who knows the pressure leaders have to cope with will more able to have the right discussions with them to help them reach their goal faster and better.
Vision
Sparkle is my window to connect and engage with people.

Ideally, I would love to bring my coaching and training skills to people who are ready to engage in an open, trustworthy, and lively work relationship.

I strongly believe that coaching must be promoted within every organisation. It is a strong and effective way of managing and retaining talents, promoting potentials, and boosting careers. It can be also used to create or reinforce strong company cultures and enhance creativity, and in the end, have better performances.

And because Sparkle is now providing workshops and training to either individuals and teams, it makes the combination of coaching and training even more efficient.

Sparkle is becoming a famous service provider for any company which wants to grow fast.
Values
If you have read the interview about myself in the "About me" page, you already know that Integrity is my most important value. Being true to myself and others is paramount at all times, not only when I am with friends and family.

Engagement is also another strong value to me.
Coaching shows the 2nd fastest market growth last year everywhere in the world. The challenge in that this unregulated environment is to find the right coach for you as so many call themselves "coach" even without any training.

I am a certified transformational coach and as such, I am regularly volunteering to be a student and also young entrepreneurs support, partnering with either private companies or local governmental organisations.
I really wish I can help that these young people develop into mature, empathetic and caring people as they are our future generation of leaders.

If I have raised your interest to find out more about how this approach could work for you or one of your colleagues, let's have a talk.
Why Do You Want Executive Coaching and Training?
o Because it means developing and upgrading skills so you can offer the best version of yourself;
o Because by improving your performance, you are more likely to be valued and acknowledged for what you can offer;
o Because coaching is short term personalised support;


Because it works! And you will reach your goals faster and better.
The Benefits Of Executive Coaching and Training
Executive and Leadership coaching/training is tailor-made practise.

The coach is guiding and providing support for those who are interested in revealing their potential. By leading individuals and teams to discover more about themselves, the coach helps them to move forward and supports them in contributing to the growth of their organization.


Where 10 years ago, Executive and Leadership coaching/training was seen as a privilege and a luxurious service offered to senior leaders only, it has become now a widely accepted development tool which can benefit everyone in the organization.


Companies indeed are facing more complex challenges; as they are becoming more and more globalized, so are their day-to-day operations. Their need for highly skilled professionals is growing accordingly and Executive and Leadership coaching/training is a way of supporting the development of their talents and leaders.
What kind of coaching/training does an Executive and Leadership coach provide?


Support people in becoming aware of their skills and competencies
Adjust behaviours/attitudes to be more performant within the organization
Identify and clarify people's goals and how to reach them
Support people into developing into management and leadership roles